Peter C. Jones: Confluence, July 14th - September 8th, 2018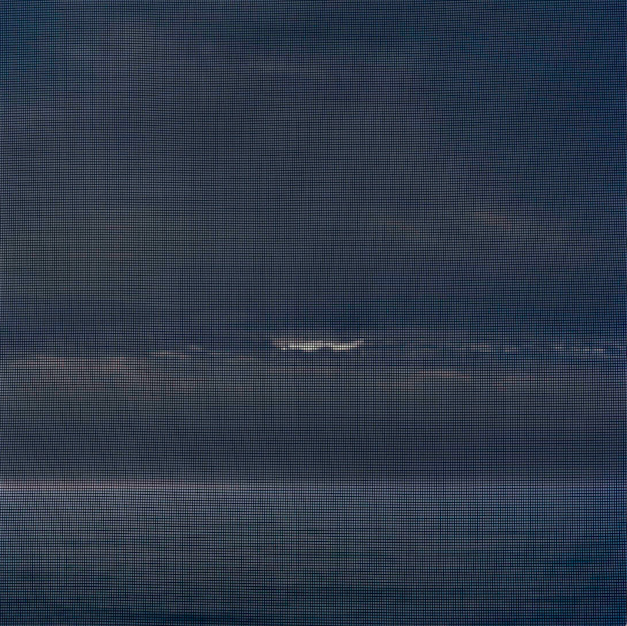 Confluence: convergence, meeting, junction, an act of process or merging…
Peter C. Jones photographs within Confluence are an attempt to accurately depict life by the sea. Water is a source of calm, cleansing energy. This tranquil quality has long attracted people to the ocean's shores. This affect is both spiritual and physical as the sounds, the smell and the image of the ocean convey a sense of peacefulness and balance. Human physiology is also deeply connected to the presence of water: it is the most abundant matter in the human body and the most abundant resource on the planet earth, necessary for survival.
The images were made in a seaside cottage that the artist and his wife rented every summer for many years. The sound of a screen door in the distance inspired the artist as he was searching for a way to convey the idea of summer. This led Jones to explore the transcendence of the sea through these photographs. As a counterpart to the constant transformation and movement of water, these photographs were made in the same location, from the same window, of the same ocean. Jones has intentionally avoided the depiction of rocks and whitecaps in order to highlight the simple elements of ocean, sky and screen.
Peter C. Jones graduated from the Rhode Island School of Design, where he spent his final year studying with the legendary Harry Callahan. Jones also served on the Board of Fellows of the Center for Creative Photography in Tucson, Arizona. Since 1984, Jones has served a the President of the Josef and Yaye Breitenbach Foundation, where he has organized 29 Josef Breitenbach one person exhibitions and 11 books.
Each photograph in this exhibition has been printed under the supervision of the artist. Each print is an archival pigment print on Hahnemuhle paper and measures 29.5 x 29.5 inches (image size), and 37 x 37 (frame size) from an Edition of 8.
Catalogue available with Afterword by Laura Ruth Bidwell.