Rachel Cobb: Mistral, April 27 - June 8, 2019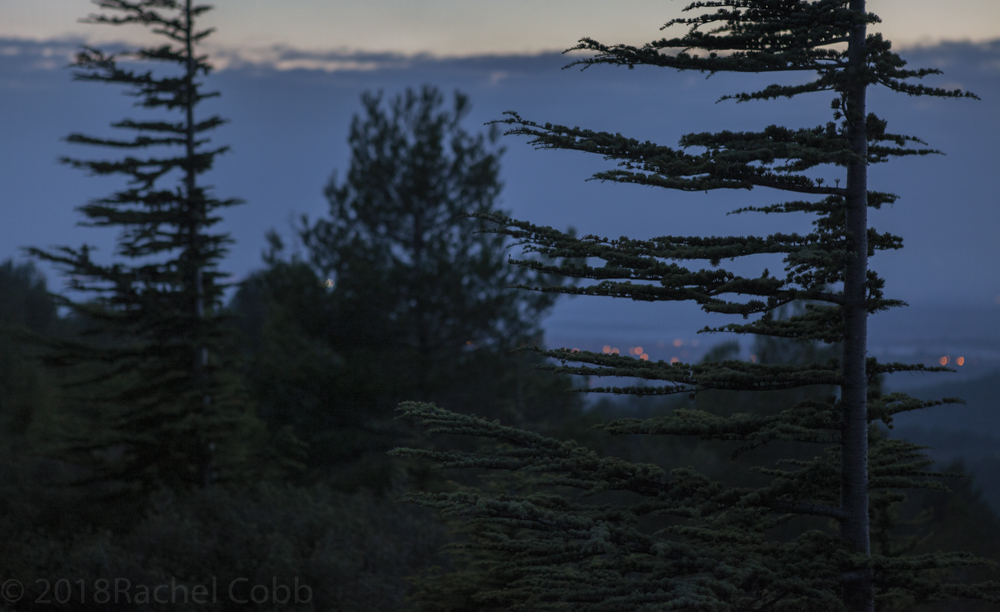 KMR Arts presents Rachel Cobb: Mistral, April 27 – June 8, 2019. Please join us for an opening reception and book signing with the artist Saturday, May 4, 2019, from 4-7pm.
Within the images of Mistral made over a 20 year time period, Rachel Cobb has set up a seemingly impossible challenge for herself: to photograph the invisible. The Mistral is a legendary wind and weather phenomenon in Provence, France. It is a powerful, mysterious force that dominates the landscape as well as its animal and human inhabitants in every aspect of daily life. Cobb's fascination with the Mistral and the region began as a teenager, when her family began to visit the area. "It was the pre-Peter Mayle days of Provence," says the artist.
Examples of the influence of this invisible force are evident in the landscape and the habits of its inhabitants: spiders orient their webs to survive the wind, rows of trees are planted close together as windbreaks along farmed fields, streets are oriented to lessen the brunt of the wind, and houses are built with the entrance on the southern sheltered side with few or small windows on the windward side. The legendary and unpredictable wind has influenced writers and artists for centuries: from Emile Zola to Vincent Van Gogh's Starry Night. A Châteauneuf-du-Pape winemaker says, "You can taste the wine better when the mistral blows." Cobb's photographs are evidence that the Mistral is an integral part of life in Provence.
Gallery owner McCarver Root says, "Rachel Cobb's photographs of the Mistral remind us of the ever present forces of nature and how deeply they influence the earth. Cobb's passion for creating this body of work is a force of nature in and of itself."
Signed copies of Cobb's book Mistral: the Legendary Wind of Provence, Damiani, 2018, will be available for purchase.
One of People Magazine's 10 Best Art Books of 2018
"Mistral is among those great photobooks that provoke a creative imagining in the viewer's heart and head. If I were writing Hollywood hype, I'd use phrases like 'instant classic.'"-W. Scott Olsen, LensCulture
Rachel Cobb's photographs have been published in The New York Times, The New Yorker, Sports Illustrated, Time, Rolling Stone, Stern, Paris Match, among others. The artist is the recipient of Picture of the Year Awards for her work during the 9/11 attacks in New York City and in war-torn Sarajevo, a nomination for the ICP Infinity Award for young photographer, and a Marty Forscher Grant for Humanistic Photography. Cobb's photographs have been exhibited at the Miami Museum of Art, the Smithsonian's National Museum of the American Indian, the Parrish Art Museum, Southampton, NY, Visa Pour I'Image, Perpignan, France, among others. Originally from Texas, Rachel Cobb lives in New York City.